Al Wasl Dubai also chooses Pole Soccer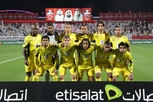 14-11-2014 19:28
Al Wasl is a club based in the United Arab Emirates. It is part of a multi-sport complex and one of the most successful clubs with the largest fan base in the Arabian Peninsula. In 2012 former Argentine top player Diego Maradona was trainer and manager of the club and today is still actively involved.
Al Wasl has a fantastic complex with in- and outdoor facilities. Therefore we are very proud that Al Wasl has also chosen Pole Soccer for its youth academy.
Late December we will travel to Dubai for demos and support. And who knows, maybe we can get Diego to enter the Arena and play.